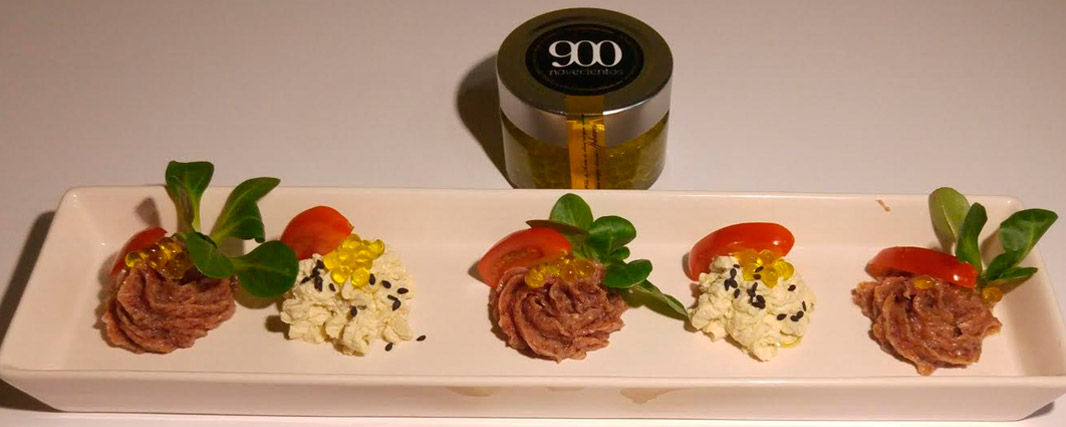 One of the most innovative ways to consume extra virgin olive oil is to try olive oil pearls, more commonly known as extra virgin olive oil caviar.
Although it is an innovative product, it's amazingly easy to use as decoration for any dish to immediately draw people's attention. Its texture will make it explode in your mouth and your taste will be charmed by its softness. Finally, you will savour its smell and flavour mixed with other ingredients. Sight, touch and taste, all senses will be satisfied at a mouthful.
Our intention is to avoid complicated recipes and hard-to-find ingredients. We seek to make a dish that is unique in design and taste using quality ingredients that you will easily find in any supermarket or in your neighborhood store. We want to make things easy and save you time rather than spending hours looking for hard-to-find ingredients.
The number of uses of olive oil pearls is endless; limited only by the chef's imagination. But for those who do not have much time, we make a few suggestions here to prepare simple and original tapas.