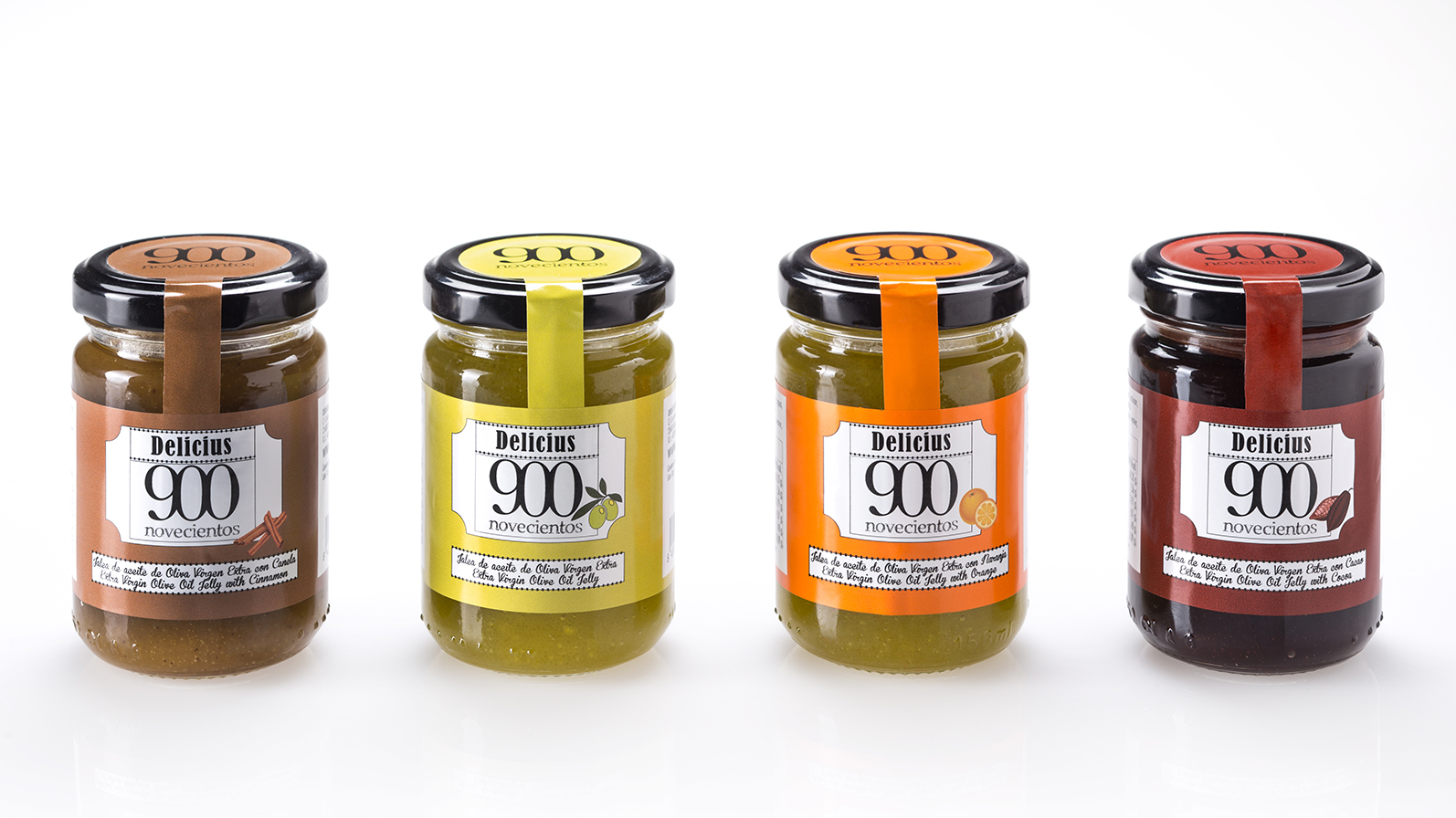 Delicius 900
Jelly made with our best picual extra virgin olive oil. Fruity, tasty and with unique aromas from the altitude 900 meters that has the highlands where it precedes. It will surprise you because of a different texture and flavor, and its special softness in the mouth.
Capacity: 140 grams
Extra Virgin Olive Oil Jellies
We present to the most home-made cooks an innovative and high-quality handmade product. And what is more, an exemplary companion to make each dish more intense, appetizing and original. The range of EVOO jellies that 900 offers will make you feel unique sensory experiences. Either by its taste, aroma or by the sensation that generate in the mouth palate. Every bite, a feeling.
Flavor and health
What way of eating eating healthy can be more delicious and original? In addition to the tasting for pure pleasure, you are contributing to your diet getting all the healthy benefits of the EVOO. It has a large amount of antioxidants and other healthy components. In addition, these will help you to prevent cardiovascular diseases and take care of your skin. From the oldest to the youngest of the house can not resist the tentation of eat such a delicious and healthy product.
A wide range of flavors
Enjoy extra virgin olive oil in an original and surprising way. Nine hundred offers you EVOO jellies with different flavors so that you can have the opportunity to choose your favorite jam in your dishes. With the varieties: Original, pure chocolate (100% cocoa), cinnamon and orange… It has a wide range of possibilities. Both in the product descriptions and in our blog you can see some of the best ideas to enjoy it with family.