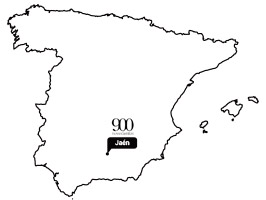 Comprar Aceite de Oliva Virgen Extra
Extra Virgin Olive Oil Top 900 is the flagship product of our brand, an extra virgin olive oil from the olive trees of the southern highlands of Jaén province with which they obtain an unique EVOO with exceptional qualities from the alimentary point of view. The reason for this is its great content in antioxidants, anti-inflammatory, satiating effect and favoring the absorption of nutrients. In addition to the flavor and the aroma, its permanence in time make preserve all these properties and makes it in an unique EVOO in the market.



Extra Virgin Olive Oil obtained at 900 meters high
Nine hundred are the meters that must be climbed, above sea level, to reach the plots of the mountain range that surround Alcalá la Real (Jaén), in which olives are selected from which our great quality olive oil is extracted. The ideal climatic, orographic and hydrological conditions for the cultivation of the olive tree occur at an approximate over 900 meters above sea level, right here in our lands, in the surroundings of Alcalá la Real.